Please feel free to contact us about any of your fluting needs, in the most comfortable and convenient way for you. We are looking forward to helping you.
Latest Update 17th December 2021
WE HAVE MOVED!
We are delighted to announce we have moved into a lovely new shop in Islington.
Our address is: Unit 18 The Ivories, 6 Northampton Street, London, N1 2HY.
The most convenient transport points are: Highbury and Islington Tube/Overground, Angel Tube and Essex Road National Rail.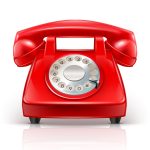 Our telephone number is still: +44 (0)207 388 8438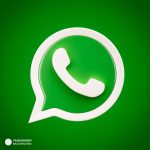 Our Whatsapp Chat Number is: +44 (0)207 388 8438
Google Maps Location Click 'Here'
________________________
Christmas & New Year Opening Hours
23rd December – Open
24th December – Closed
25th December – Closed
26th December – Closed
27th December – Closed
28th December – Closed
29th December – Open
30th December – Open
31st December – Closed
1st January – Closed
2nd January – Open as usual

Normal Opening Hours
Monday to Friday 10:30 am to 5:30 pm
Saturdays 10:30 am to 4 pm 
We look forward to seeing you soon.
PHOTOGRAPHIC DIRECTIONS TO ALL FLUTES PLUS
(Click on photos for enlarged images)









<a href="https://www.freepik.com/free-psd/whatsapp-icon-isolated-3d-render-illustration_32704504.htm#query=whatsapp%20phone%20icon&position=15&from_view=keyword&track=ais">Image by xvector</a> on Freepik <a href="https://www.freepik.com/free-vector/realistic-red-phone-isolated-white_14441073.htm#query=red%20telephone%20icon&position=14&from_view=search&track=ais">Image by user15245033</a> on Freepik
Please fill in the contact form below and we will endeavour to reply to your message as soon as possible!
STORE ADDRESS
all flutes plus,
Unit 18, The Ivories
6 Northampton Street, London
N1 2HY, UK
Email: afp@allflutesplus.com
Phone: 020 7388 8438
---
Christmas & New Year Opening Hours
23rd December – Open
24th December – Closed
25th December – Closed
26th December – Closed
27th December – Closed
28th December – Closed
29th December – Open
30th December – Open
31st December – Closed
1st January – Closed
2nd January – Open as usual
Normal Opening Hours:
Mon – Fri: 10:30am – 5:30pm
Sat: 10:30 – 4:00 pm
Sun: Closed
We are closed on all UK bank holidays