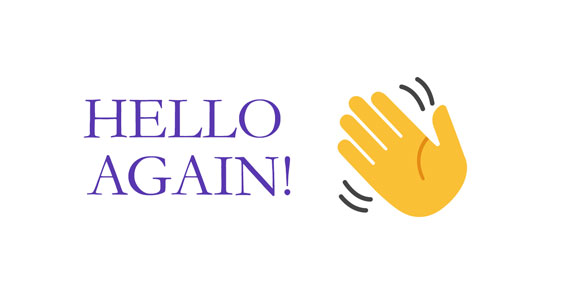 Reopening Statement
We are pleased to announce that we are open again. Our opening times currently are 10:30-5:30 Monday to Friday, and 10:30-4:30 on Saturdays.
After being shut for so long we are eager to start serving the flute community again personally, and to do so we've made a few changes to how we function to ensure customer and staff safety.
Customer Safety in the Shop
On arrival to the shop you will be asked to sanitise your hands using one of the hand sanitising stations. We would also greatly appreciate it if you could wear a face cover during your visit and we will all be observing the 2-meter social distancing of course. Opening times will be 11am-6pm. We will regularly clean surfaces around the shop, and have installed a screen over the till to protect both staff and customers during their visit. We will only be accepting card payments for the foreseeable future. We look forward to seeing you all again and hope that all these necessary precautions do not detract from the usual enjoyable All Flutes Plus experience.
Buying Flutes
Going forward initially, testing flutes in store will not be possible due to the potential transmission of Covid-19 through airborne particles. We will support our customers using online Zoom consultations to give every assistance to help ensure the right choice is made. Our staff have been online teaching over the last 3 months and are confident that quality and specialist advice will continue to be given.
We are happy to send out flutes via royal mail special delivery or get flutes prepared for collection in store. We are also happy to provide any advice via phone call, email, video call, or in store after booking a time to come in. All instruments will be sanitised and quarantined for several days before being provided for trial.
For your comfort and safety, we can only accommodate 1 customer group at a time that can consist of no more than 2 people. To reduce excessive queueing outside the shop we request that you contact us in advance to book a time slot, especially for flute purchase consultations. You can book a time by emailing or phoning us.
We would like to make it clear that any flute that returns to our shop from testing will be thoroughly sanitised and quarantined for at least 3 days before being used for testing again.
Sheet Music Browsing
We have been stunned by the support of all the flute players buying music from us online over the past few months, we thank you greatly and hope you have enjoyed learning new music. Apologies that in some cases the efficiency of dispatch has been slower than we would wish. Supply chain and delivery facilities have been understandably erratic.
We are open for people to browse through our selection of music. We will advise our customers to sanitise their hands before and after browsing. We can only accept payments by card.
We look forward to seeing you soon!
Repairs
Many of you have come to us asking for repairs, and we are happy to be able to provide this service for you again.
To prevent contamination, we will be thoroughly sanitising and quarantining for at least 3 days any flutes that arrive in the shop for repair. Once the repair is complete, we will once again sanitise and quarantine the flutes for another 3 days before returning them to the customer. This will add an extra week onto the time taken for a repair to be done.  All repairs, whether minor or substantial, will need to be booked in. A small repair will take a week, a service will take 2 weeks, and an overhaul will take 3 weeks to complete. We appreciate your patience over the forthcoming period with regard to repair times. Safety for all is paramount.
Ian Mullin Testing the Miyazawa PB102 Flute
Ian Mullin Testing the Miyazawa PB202 Flute