About Us
About
Any successful business thrives not only on the quality of the goods they provide but also on the quality of service they are able to offer both prior to and after your purchase.
We have been serving the flute community for 40 years and in that time we have developed a range of services designed to make your experience of flute playing as easy, happy and trouble-free as possible. Whether you are a total beginner or a seasoned professional, the level of our service and attention remains the same.
We have a specialist team of friendly, dedicated and knowledgeable individuals whose combined skills as orchestral players, soloists and teachers, allow for expert advice on instrument choice and repertoire to play.
We have a purpose-fit testing room available so that you can try flutes in comfort to your heart's content. There is room enough for extra pairs of ears too, so you're welcome to bring people to listen. We'll also be on call to sit in and help out.
We have an in-house workshop, run by two experienced and very well-respected repairers, Eliana, and Megumi.
Georgia and Aoife are our Sheet Music Specialists, and they keep a tidy stock of all flute repertoire, including all exciting new releases. If we don't have it in stock, it can be ordered, so please do ask!
Store Address
All Flutes Plus
Unit 18, The Ivories
6 Northampton Street, London
N1 2HY, UK
Opening Hours
Monday – Friday: 10:30am – 5:30pm
Saturday: 10:30am – 4:00pm
Sunday: CLOSED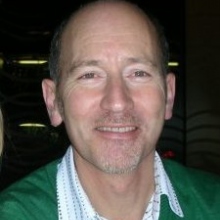 Nigel James
Managing Director
Nigel joined his brother Trevor at All Flutes Plus in Dorset Street, London W1, shortly after the opening of the store in 1990.  This was a radical new concept in the musical instrument industry – a true specialist flute centre!
As a  flute and woodwind repairer and technician, Trevor's focus was building a fantastic workshop and repair facility to service the London professional's.  The reputation spread rapidly and enabled the development of the flute range, offering flautists and potential flautists an ever growing range of instruments from many of the world's finest makers. This is where Nigel comes in:  Being a musician, albeit a trumpet player, but also with business management and customer care experience, Nigel was able to build on the core ethos of All Flutes Plus as a specialist company.  Understanding the needs of musicians Nigel was able to put real customer service in place and build an ever-growing and loyal customer base, many of whom have become firm friends over the years.
Nigel's priorities at All Flutes Plus have always been to work with staff as colleagues who are highly skilled and can offer customers real specialist advice and help and share the same commitment to service and integrity.
Now, some 30 years on and having overseen the move of premises to our  fantastic Warren Street location and showroom, Nigel is often in demand for his wealth of experience and knowledge of the flutes and the flute world.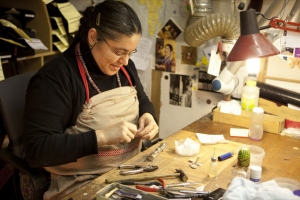 Eliana Amos
Senior Flute Technician
Eliana Amos was always fascinated by musical instruments and had a natural affinity with craftwork and arts using skilled handwork. When Eliana left her native Venezuala; she came to England and studied instrument repair and maintenance under Brian Ackerman at Merton College. She then spent several years training under the watchful eyes of John Cooper.
She has been a member of the AFP workshop team since 1996 and enhanced her skills further by working with Danny Paul for several years. Since 20.. Eliana has been the senior flute technician and her repair work is in great demand by professional flautists worldwide.
Eliana  enjoys passing her experience and enthusiasm on to younger repairers coming into the AFP workshop team.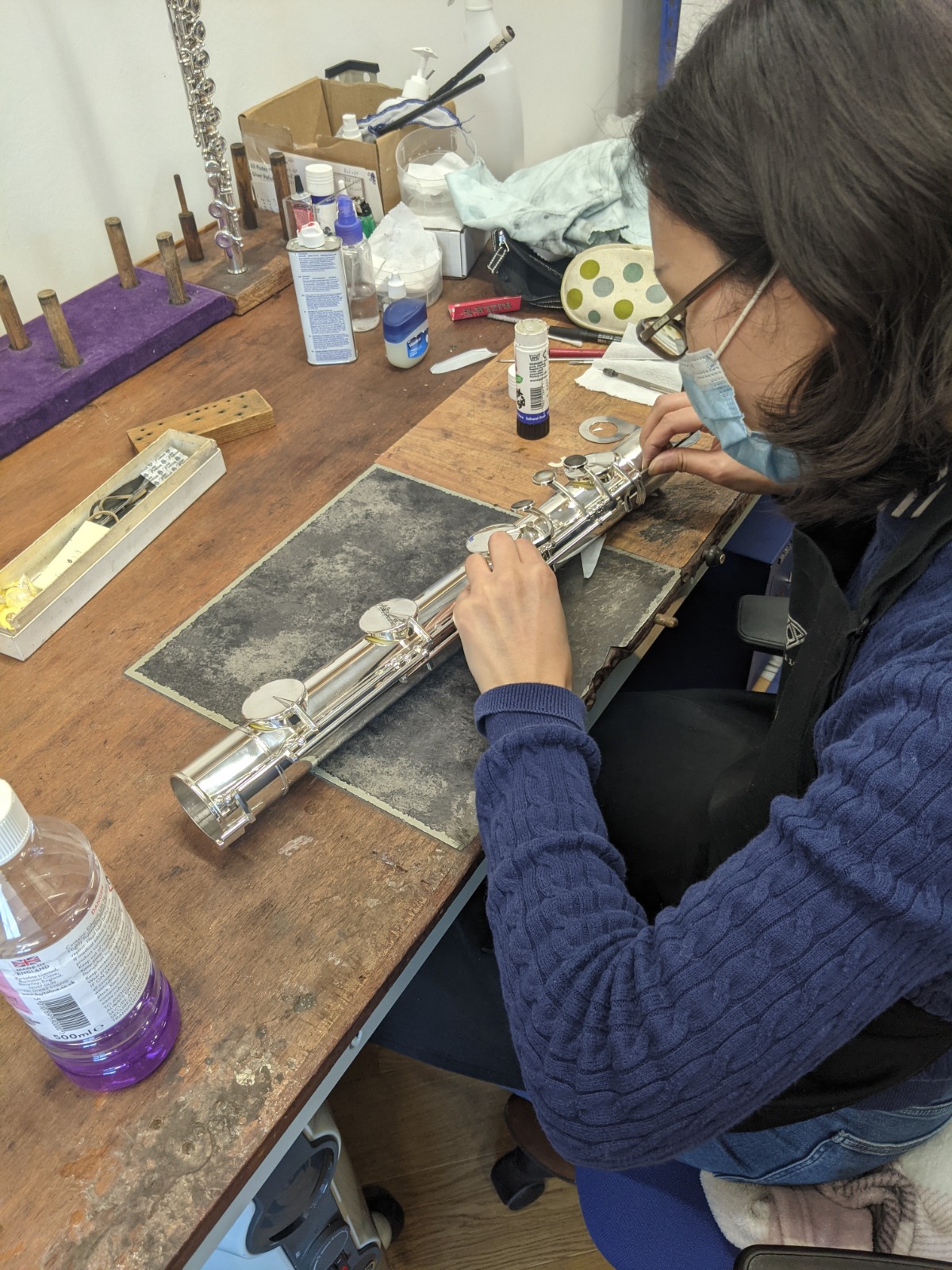 Megumi Hori

Megumi joined All Flutes Plus in 2017 after studying instrument repair at Yamaha Technical Academy.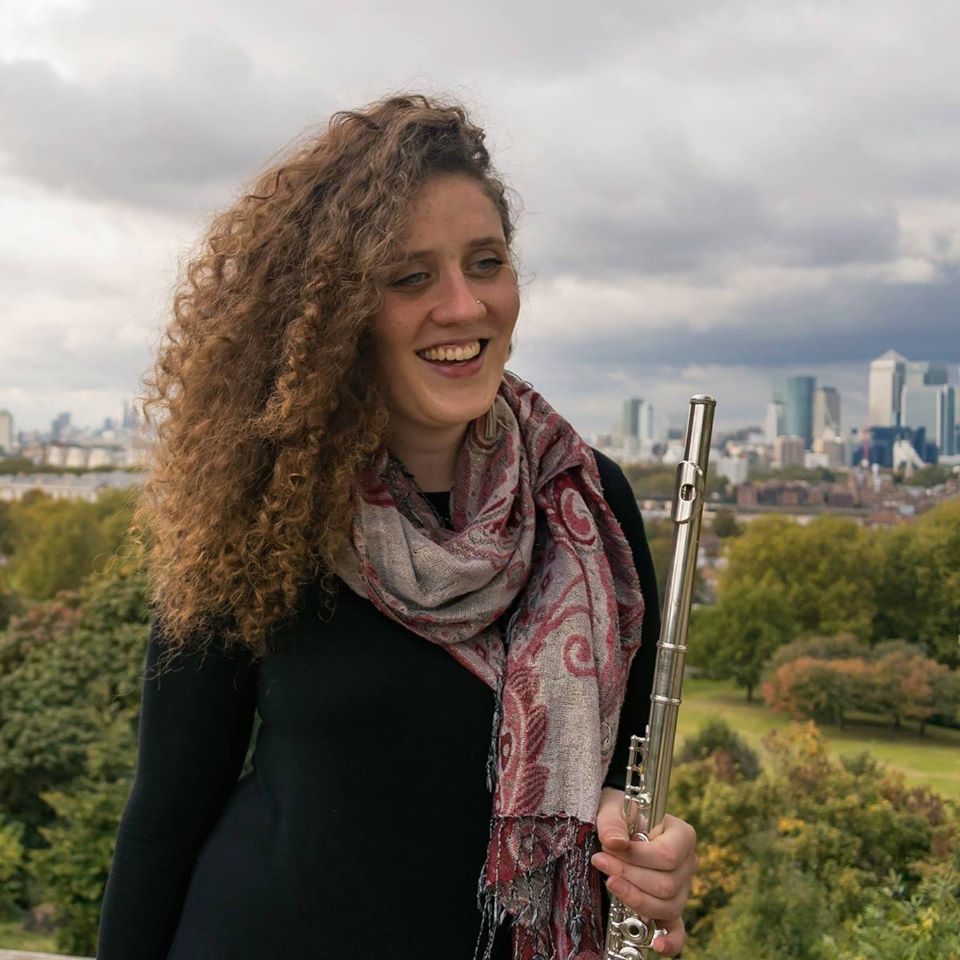 Georgia Cooke

Georgia joined the team in 2015, having studied her postgraduate at Trinity Laban Conservatoire and undergraduate at Brunel University. Georgia is a keen writer of flute music, alongside freelance playing work. She's the flautist in the free improvisation group Ensemble Entropy and runs her own flute collective The Silver Pencils.
Aoife Galvin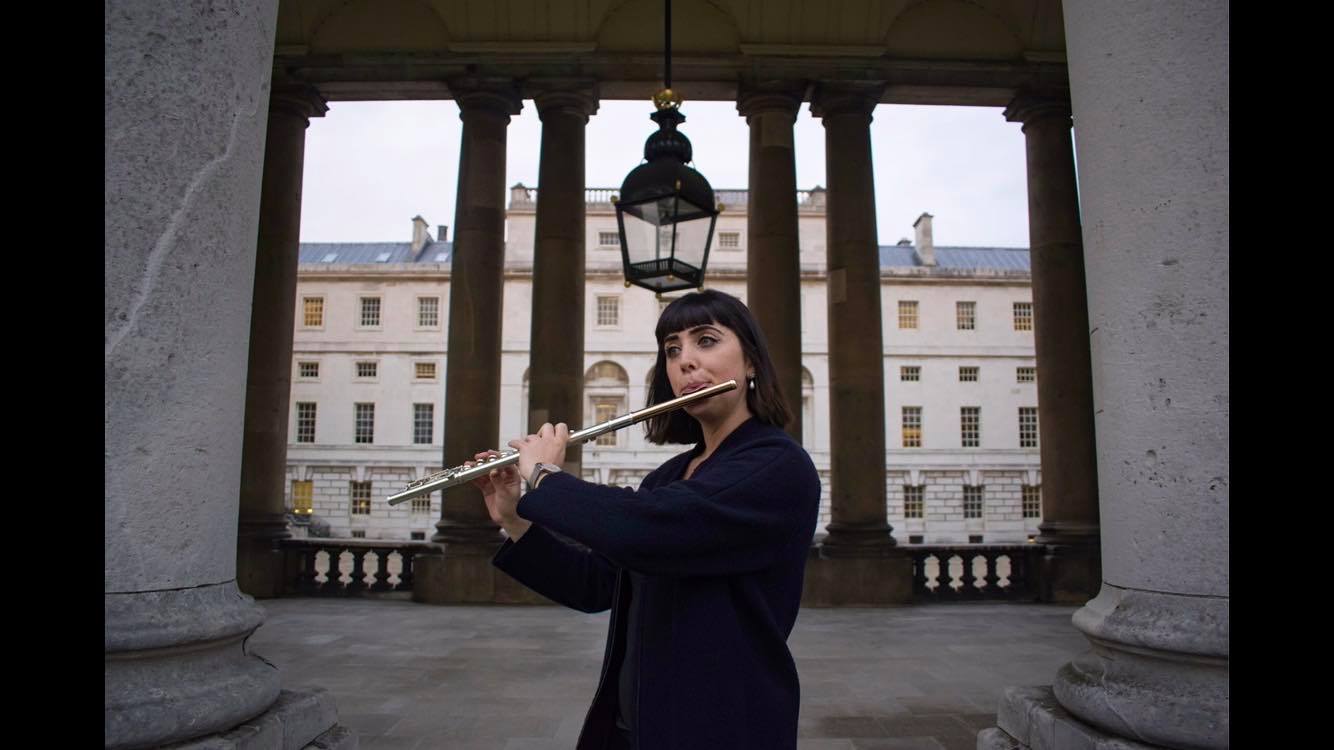 Aoife joined All Flutes Plus in 2014 after completing her undergraduate studies at the Cork School of Music, followed by two years of flute study in Bordeaux, France. Aoife and Georgia quickly became friends when she attended Trinity Laban Conservatoire for her Master of Music in Performance. She is a teacher throughout many of London's boroughs. Her favourite music to perform is French Romantic and she is a very happy member of The Silver Pencils collective.