Ian Mullin-Visit to new Miyazawa factory in Iijima-Japan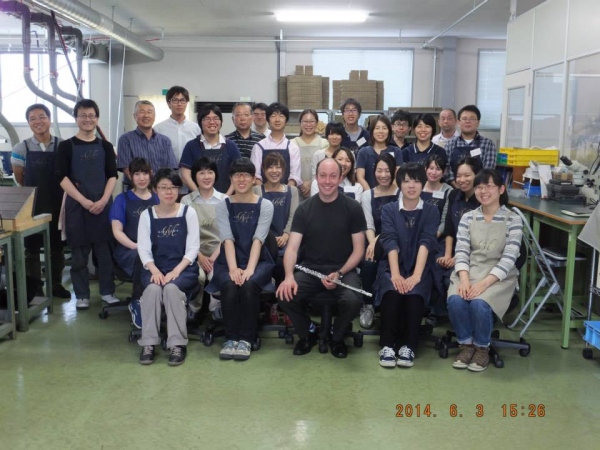 Ian Mullin-Visit to new Miyazawa factory in Iijima-Japan – In June this past summer, I was fortunate to meet with both the Miyazawa and Sankyo flute companies on my travels to Japan of which All Flutes Plus are the distributors for both these fantastic Japanese flute manufacturers. After the 12 hour Virgin Atlantic flight of which I was unable to sleep, I was met very kindly by Kazu Miyazawa at the airport early on a Sunday morning. I was treated incredibly well by Mr Miyazawa senior, Kazu and Ichirok throughout my few days in both Tokyo and Iijima.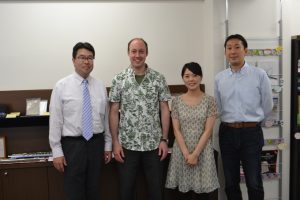 The first day was with Kazu in the Miyazawa showroom in Tokyo. He had very kindly arranged a small master class for me to teach some students.  It was nice to see the showroom in downtown Tokyo it is well worth a visit if you are ever fortunate enough to be in Tokyo. Tuesday and Wednesday followed with two days in Iijima at the new factory. In order to restructure the company and compete in a difficult economic climate Mr Miyazawa made the decision to move the factory and production of Miyazawa flutes to Iijima about 3 hours drive north of Tokyo. It is a place very close to his heart as it is a small village where he grew up. Mr Miyazawa personally drove me in his amazing truck. It felt like being inside the cockpit of an aeroplane.
It was interesting to see the whole process of making a flute from the bare tubes having tone holes stamped and drawn out of them to the shaping and making of lip plate and embouchure hole being added to the head joint tube. The factory was quite open plan in 3 sections with partitions. The heavy machinery in one, the technical assembly and construction of the flute in the main floor space and then finishing and padding on the far side with a board/testing room.
The new Miyazawa factory has a number of older established employees that are mentoring a young and enthusiastic work force. The production and quality of the flutes is being maintained to the level we have always associated with Miyazawa flutes and the production has steadily increased in the period since the factory was moved. It is a great attriment to Mr Miyazawa and his team that upon moving the factory 3 hours away from Tokyo and a change in work force, the quality of the production has been maintained. We are looking forward to seeing the progress and company expand even more in the coming years.