Friend International Flute Academy – Flute Masterclass Weekend October 2022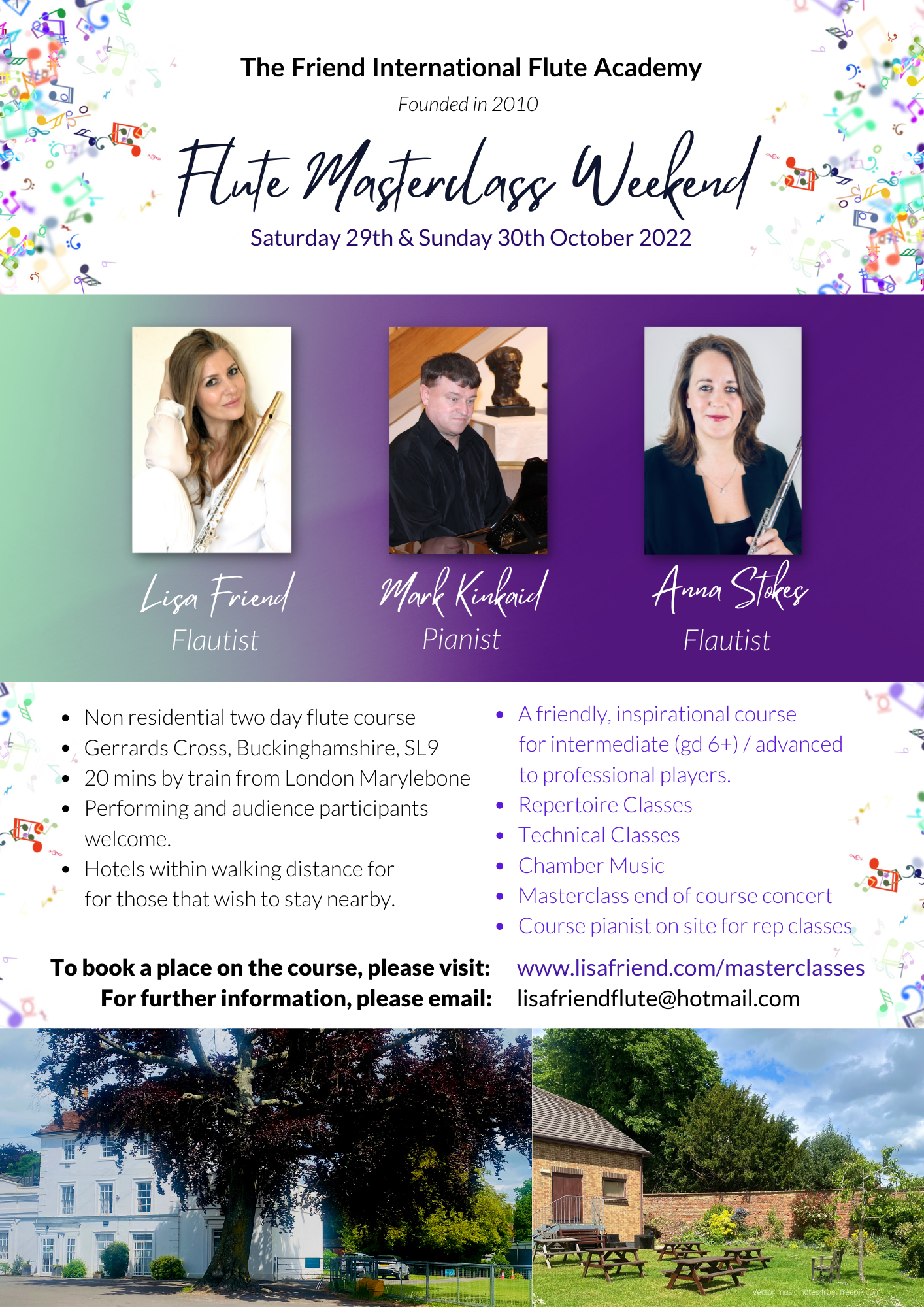 The Friend International Flute Academy (Founded in 2010) are excited to offer a non residential weekend flute masterclass on the 29th /30th October 2022 in Gerrards Cross, Buckinghamshire (only 19 mins on the train from London Marylebone Station and a 7 min walk from the station to the venue).
This friendly two day flute course will focus primarily on advanced to professional flautists, with repertoire and technical classes, chamber music sessions and an informal end of course concert, all in a lovely venue in the heart of the Chiltern Hills (a stone's throw from London).
Sat 29th October / Sunday 30th October 2022 (10-5pm)
Lisa Friend (Flute – Repertoire Masterclasses)
Anna Stokes (Flute – Chamber Music / Technical Classes)
Mark Kinkaid (Resident course pianist for repertoire classes)
Applications are now open for the 'Friend Flute Academy, October 2022
For those of you who are interested in attending, please email us at: lisafriendflute@hotmail.com and we would be delighted to send you more detailed information (Course features and costs). We welcome both performing participants and audience participants.